Testimonials (What our customers are saying):
Iris Sarasky:

Your cakes are not just unique but they are amazing. They look amazing and taste even better... They look like something that came out a cook book... :)


Jill Reyes:

There's a picture of Andrew's birthday cake on my profile! ....we loved the cake, and as always it was delicious! As soon as I saw the monkey cake I knew we had to have it for his1st birthday!!


Christine Concepion:

"This is definitely the "Cake Lady". She made my daughter a 50 person Camp Rock cake and I only invited 25 and there was no cake left. I've seen what she can do and it's amazing."


Amy Laura:

"We loved it!!" Thank you so much again and man was it GOOD!!

Melanie:12/15/2012

"The cake was AMAZING! It was absolutely beautiful with the peonies and sooo delicious! We had many people tell us it was the best wedding cake they had ever tasted :) thank you so much for helping us make the wedding so perfect!!"

Heather: 12/9/2012

"Everyone loved it! It was wonderful! Thank you again!! I will be using you again in the future for sure!"


Powered by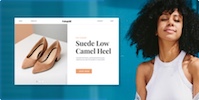 Create your own unique website with customizable templates.